When you travel to another country, you have to bear in mind that it has its own culture and its own customs. If you fail to respect another nation's culture, you can make a fool out of yourself or even get into a lot of trouble. It's also worth noting that by behaving disrespectfully, you will give the local citizens a bad impression of people from your country of origin.
If you're planning on travelling abroad, we've put together some tips on how to be culturally sensitive on your trip.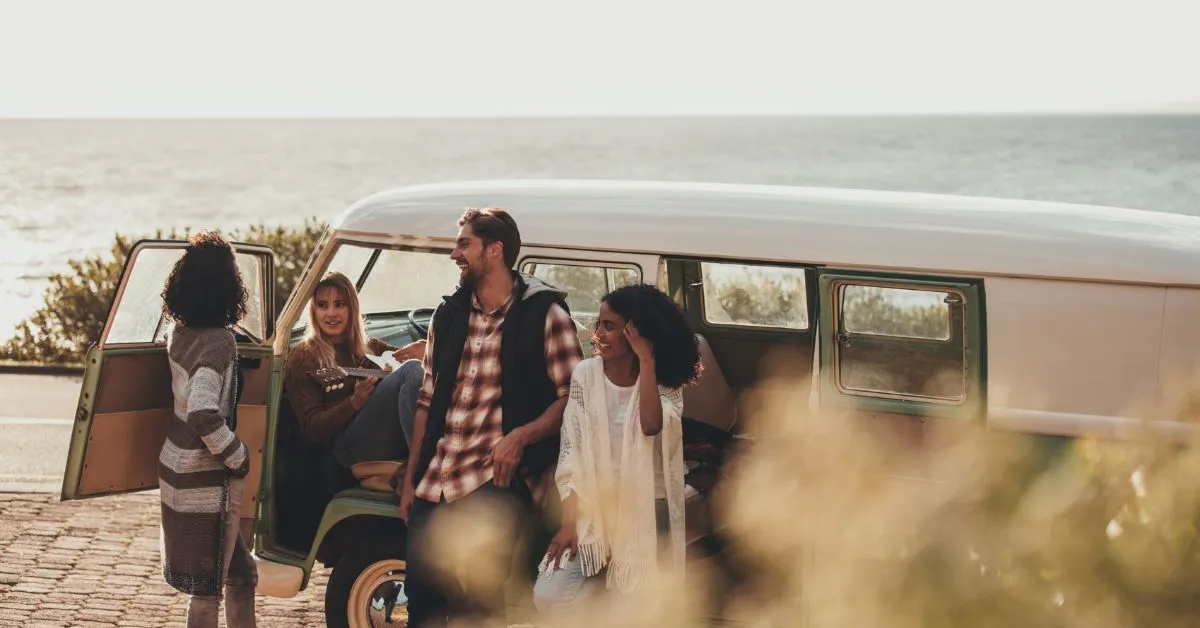 Inappropriate Behaviour
Inappropriate behaviour is unfortunately very common when it comes to tourists from specific countries. In fact, according to the survey results from CompareTheMarket Travel Insurance which can be seen below, large percentages of Australian, Canadian, and American tourists admit to behaving inappropriately when they are abroad. Inappropriate behaviour from tourists tends to occur mostly when they have been drinking or taking drugs; however, it can also occur when they are ignorant of their travel destination's culture. Things that seem harmless to a traveller can be very disrespectful to locals.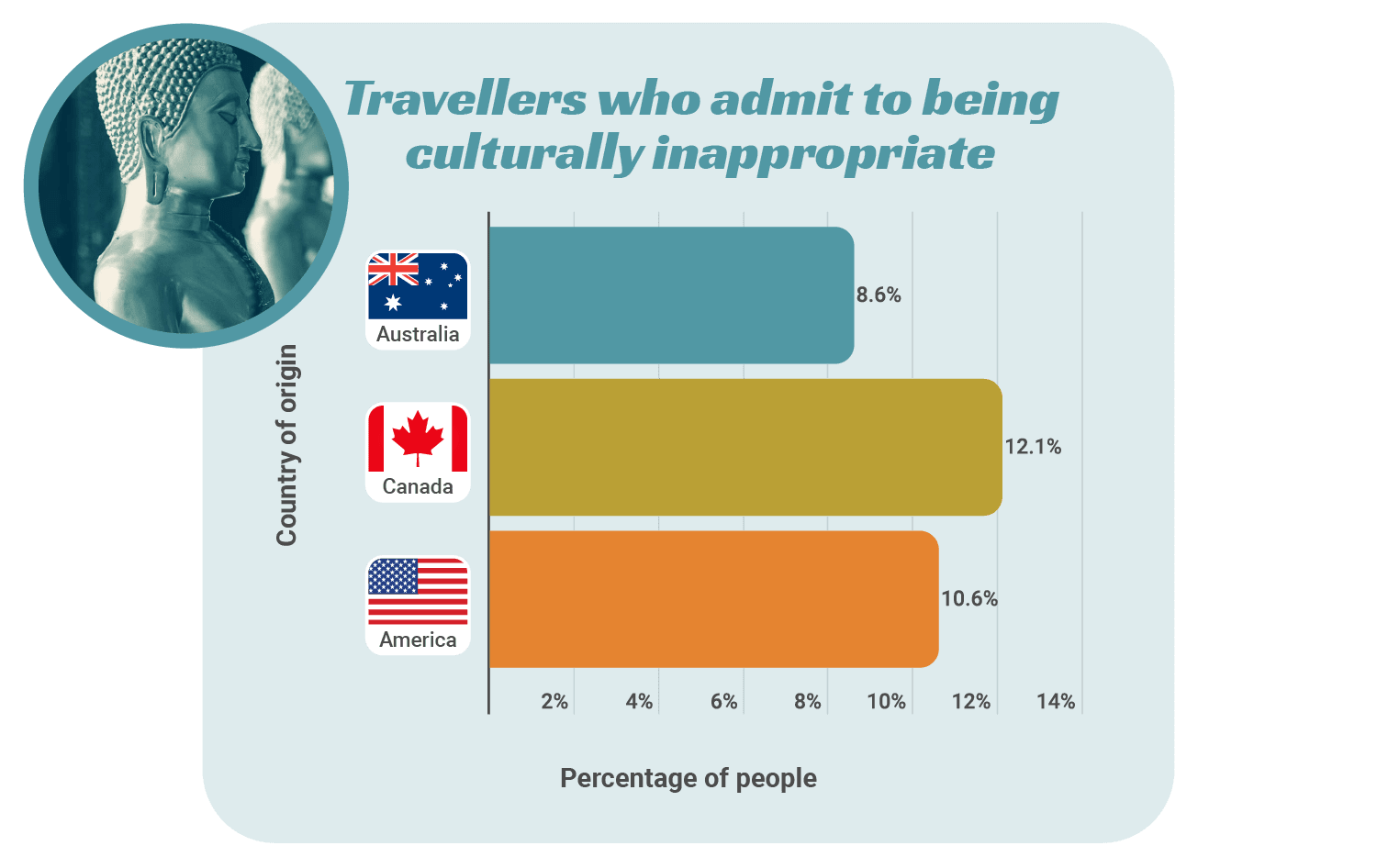 Do Some Research
The best way to avoid disrespecting anybody when travelling is to research your destination's culture. Wherever you're going, you should be able to find information about the place's culture and customs. Aside from using search engines, you could also have a look on a forum like Reddit, which could have a dedicated sub-forum for your destination. Forums are a great way for you to communicate with locals and ask them what they consider to be disrespectful. Armed with this information, you can then completely avoid making any cultural faux pas and offending people.
Respect Local Laws
This point should be obvious, but unfortunately, many tourists go out and break the law when they are on vacation. As a general rule of thumb, don't try to do anything that would be against the law where you live, and you should be okay. However, in strictly religious countries like Saudi Arabia, you should do some extra research on the nation's laws before travelling. A lot of foreigners have gotten into trouble in Saudi Arabia because the nation's laws are based on the Islamic Shari'a.
Avoid Stereotyping
A big mistake that a lot of travellers make is stereotyping people: the English don't all drink tea, the French don't all eat baguettes and Germans don't all eat sausages. Stereotypes are harmful because they often lead to discriminatory behaviour. The best way to root out any stereotypes or ideas that you might hold about the people of the nation you're travelling to is to conduct online research. Again, you may want to get in touch with people through online forums and ask them if your ideas are baseless. Eliminating stereotypes will help you to see the people in your travel destination for who they really are.
Kind And Empathetic
Wherever you go in the world, you should be kind and empathetic. When you travel to another country, you are an ambassador for your people. Your behaviour could shape the opinions and perspectives of your countrymen in the minds of the locals that you encounter. If you do not behave respectfully, kindly, and in an empathetic manner, you could make your country look very bad. You are a guest in another person's country and because of this, you should treat them with respect.
Be Inquisitive
Finally, show that you are inquisitive, interested, and genuine when talking to people abroad. If you're not interested in your travel destination's culture or history and just want to enjoy yourself, then do so in a way that doesn't offend others and be polite when you are talking to others. Make sure that you consume alcohol in moderation and control yourself. If you have a low tolerance for alcohol, then bring a friend to look after you, so that you don't do anything irresponsible.
It might also be worth learning a bit of your travel destination's local language so that you can communicate more effectively.