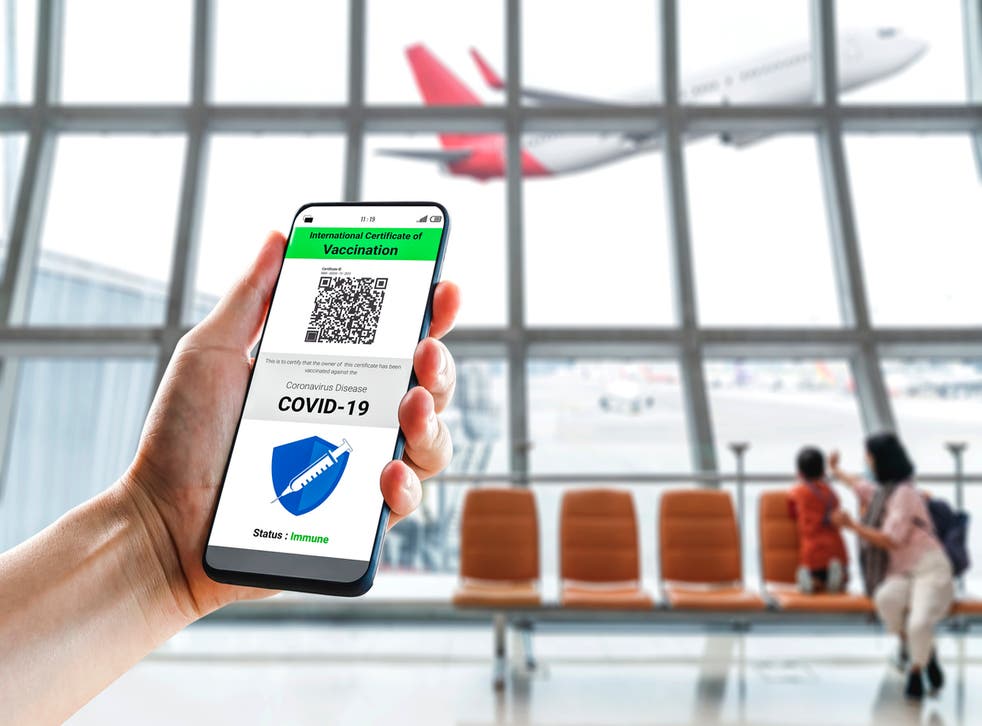 Given all the difficulty traveling during this troubled period, I decided to write this report, as I believe it can help many readers who are unsure how to prepare to go to Thailand.
Since November 1st of this year, Brazilians can go to the country as long as they are fully vaccinated, and stay a period of 7 days in the province in which they disembark. The program we fall into is called "Living in The Blue Zone".
So the first step would be to choose your destination which currently can be to 17 provinces, including Bangkok, Phuket, Krabi and Koh Samui among others.
But, be careful when issuing your ticket. If you choose Phuket, your flight must be direct there. Passengers are not yet allowed to connect from Bangkok to other destinations. Except for Koh Samui, but to go to Samui your ticket there cannot be issued separately. One issue from Emirates, for example, and another issue from Bangkok Air. It has to be a single ticket. Emirates has code-share with Bangkok Air, which allows it to issue to Koh Samui as its last destination. But this does not apply to flights issued with miles/points.
After issuing your flights, we arrived at the accommodation part. The traveler must choose a hotel that has the SHA+ seal. This is one of the most important parts, if you choose to arrive in Bangkok you have to close a complete package, which offers the following items:
Transfer from the airport to the hotel
An RT-PCR test, which will be carried out before arriving at the selected hotel.
An ATK antigen test, which will be performed on the 6th or 7th. This will vary depending on your arrival time.
So what I advise is to close your accommodation directly with the hotel, as search engines do not offer these services. And to apply for the Thailand Pass, which I'll explain in a moment, you need the hotel to send you a confirmation that your reservation has been paid for. Thailand is already a relatively cheap country to travel, but now you can enjoy luxury hotels at a WAY lower price than pre-pandemic.
You will also need travel insurance that I have coverage for COVID-19 of at least $50,000. Faced with so many reports on social networks from other travelers, I chose to close with an insurance company in Thailand, and I believe that this will facilitate the issuance of your Thailand Pass. I bought it with AXA, it cost around R$290.00 for the 14 day period.
With this in hand, you are now able to request the Thailand Pass, as if it were an electronic visa that you are using. The Thailand Pass process is all online. You must have the following documents saved in JPG or JPEG. Cannot be PDF and must be less than 5MB:
Passport photo, only the page that contains your photo and data.
Vaccination certificate, issued by Connect Sus and in English version.
Confirmation from the SHA+ hotel for 7 nights and including tests and transfers.
Travel insurance with required coverage of US$50,000.
To apply for the Thailand Pass, simply access this link .
The page is in English. You must apply at least 7 business days prior to your travel date. The main tip is to use a Gmail , they do not accept "outlook.com" or "hotmail.com". I found the process very simple, applied at 8:30 am and received my QR code at 9:55. In some social media groups, I see a lot of people desperate and trying to apply multiple times. Do not do this, you can follow the status of your application on the website itself or through the contacts provided. Once you receive your QR Code, you are ready to travel.
Prior to travel, you must take an RT-PCR test 72 hours prior to your departure time. Present the QR Code and other documents, have everything printed to facilitate and speed up the process.
Well, I'll leave in two weeks and after arriving I'll tell you more details about the immigration process, etc. I hope I have helped travelers like me who love this fantastic destination.