Traveling around Thailand? If you love Thailand, you may want to extend your Thai Visa to stay longer. In the past, I had to extend my visa a few times. This time, I renewed my visa at the Immigration Office in Phuket.
From October 1st, 2022, most people will have 45 days on arrival, which is great news!
Ready to travel again? Don't go without travel insurance.
I recommend SafetyWing Nomad Insurance. I've been using it since 2019 and I can assure you it's the perfect solution for nomads like you and me.
In Thailand, it's quite easy to extend your visa for an extra 30 days by visiting one of the immigration offices. Forget about the visa run; you can extend your stay without leaving Thailand. From October 1st, you might be able to get an extra 45 days extension, but this hasn't been confirmed just yet.
Whether you have a 30-day visa or a 60-day visa, you can extend it one more time by visiting the immigration office. It's pretty simple, so keep reading to learn more about the visa extension process.
Not in Phuket? Consult this list of immigration offices. Most big cities have their own offices. You can also check the process for the following offices here:
---
Planning your upcoming adventures? Travel by bus! (It's cheap!)
---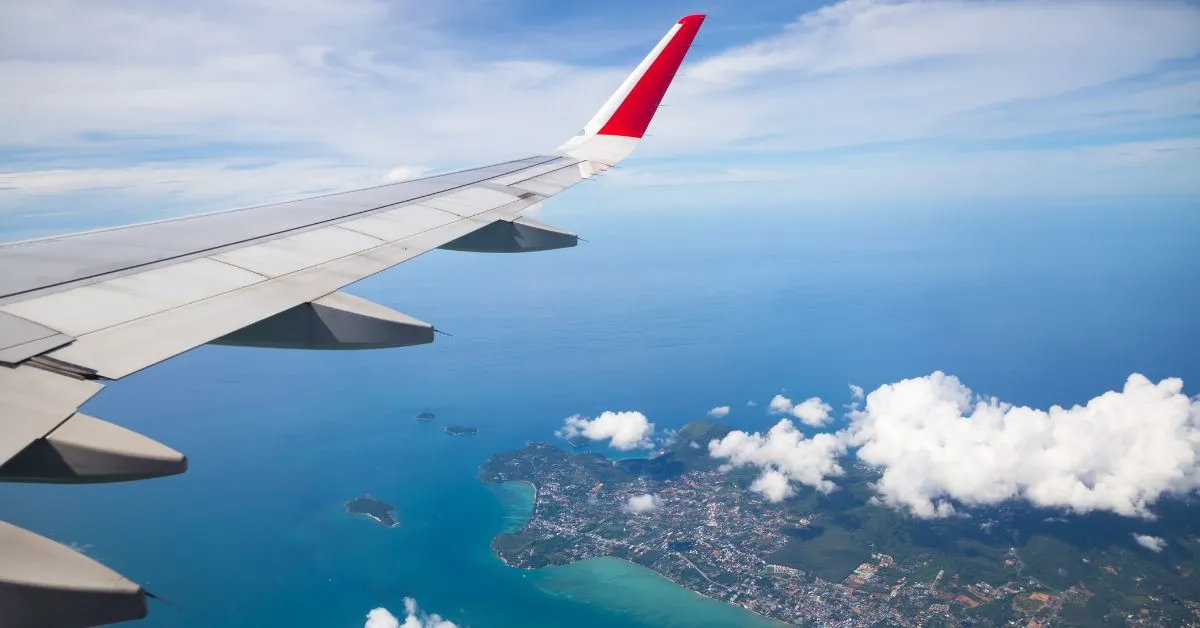 Phuket Visa Extension | The Process
If you're planning on extending your Thai visa in Phuket, here's an easy step-by-step guide. Note that you will need a bit of time, but you should be able to get your visa in one day. Usually, it can take up to 1-2 hours. This time, it took us around 30 minutes, which is quite fast.
There are two main immigration offices in Phuket:
Phuket Immigration Office | Opening Hours
| | |
| --- | --- |
| Monday | 08:30–12:00, 13:00–16:30 |
| Tuesday | 08:30–12:00, 13:00–16:30 |
| Wednesday | 08:30–12:00, 13:00–16:30 |
| Thursday | 08:30–12:00, 13:00–16:30 |
| Friday | 08:30–12:00, 13:00–16:30 |
| Saturday | Closed |
| Sunday | Closed |
How To Get To Phuket Immigration Office
You can drive a scooter to the Immigration Office in Phuket, or organize a taxi/grab. If you decide to drive your scooter there, note that there are usually police officers close to the Immigration Office and they might stop you to verify you have your International driving license.
How To Get The Visa Extension In Phuket
Let's dive into the important stuff. In this section, I'll give you details on what you need and what to expect when it comes to getting your Thai visa extension in Phuket, and what you will need to bring with you.
What You'll Need To Extend Your Visa In Phuket
Here's a list of the Thailand visa requirements you'll have to provide to extend your Thai visa:
Photocopy of your passport

Photocopy of your current visa and immigration card (if you have one – in 2022, I didn't receive any immigration card on arrival)

Photo

Visa extension form

TBH 1900 in cash
You can find a place to make copies and take photos next to the immigration office. A photocopy costs THB 2 and a photo cost THB 100.
When entering the immigration office in Phuket, you'll find the form for the visa extension at the entrance. Once your form is filled, you go to the Information Desk to get a number. Then, they will call your number and verify your information. When your passport is ready, they will call your name.
Before you leave the Phuket Immigration Office, make sure to double-check the visa!
Phuket Immigration Office Etiquette
It's important to remember to dress up appropriately when visiting the immigration office in Thailand. This means you should wear long shorts (tiny shorts won't cut it) or pants, and you should cover your shoulders. Alternatively, bring a jacket or a sarong to cover up.
If you don't follow these rules, you might need to leave and return another day.
Final Thoughts On Phuket Visa Extensions
Overall, the process to extend your visa in Phuket is pretty simple and straightforward. Just make sure you have all the required documents ready, and you should be good to go!
As I mentioned before, if you're not in Phuket, you can still extend your Thai visa in other cities around Thailand.
Visiting Thailand soon? Read one of the following guides: